When we first evaluated the Intel Classmate tablets, I noticed they came with an application called Blue Dolphin.  To be honest, it didn't impress me much at first.  It reminded me of the old Mac Launcher we used back in the 1990's on lab machines.
After a discussion with our Equus and Intel reps recently, I decided to go back through the Classmate "ecosystem" to see which applications would be most beneficial for our students' use.  Today, after watching 8th graders (currently using Toshiba Tecra A8s – aka "The Tanks" – in our laptop program) use the Classmates/Nobis for the first time, I started to see the advantage of Blue Dolphin, especially combined with a touch screen in swivel mode.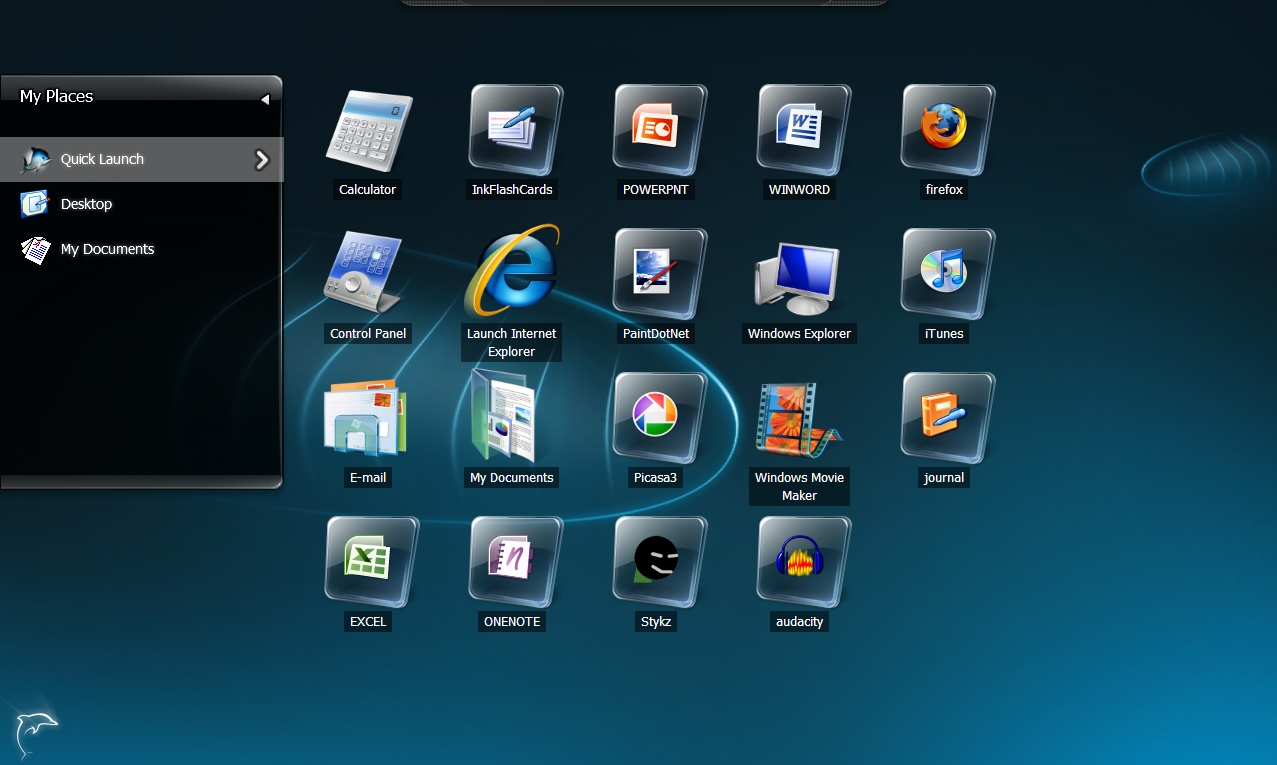 As you can see from the screenshot of the Blue Dolphin interface above, it presents the user with a selection (user-provided) of icons for applications and locations, all available with the touch (no tapping required) of a finger.  This intuitive interface could be really handy for quick navigation of frequently used applications and files.  It can be made a startup application, so it would be the first thing users would see on boot after log-in.  This could potentially speed up classroom access and prevent various elements of user error.  Imagine the following "Places" available to students – Quick Launch (quick access to common apps), English, Math, Language, Science, Social Studies.  Inside each would be a link to the student's class files and notebook.  Does it get any easier?  Perfect for middle school kids.  And to think I'd originally overlooked it!
I did a Google search and didn't see info on it, so I went into the properties on the application to see if the company was listed.  It mentioned Easy Bits Software, and I'm following up with them for more info.  This could be really useful on other touch screens, including interactive whiteboards.
Anyone using anything similar they'd recommend?